Certain pests are more likely to be found trying to find their way into houses during specific seasons. Do you know the common fall pests to look out for?
What do we tend to do as the weather starts to cool down in the fall? We build a fire in the fireplace, pour a cup of something warm, and snuggle down in the comfort of our homes. But guess what else is looking for that same level of warmth? Pests! Here is a list of common fall pests you may find in your home this season.
3 Common Fall Pests You May Find in Your Home 
1.) Cockroaches
Cockroaches like to be warm. The colder the weather gets, the more they will be searching for a cozy spot that also offers food and water. A house provides the perfect setting for them to have access to everything they need. Roaches need moisture and will gravitate towards the kitchen, bathroom, or laundry area.
Pro tip:
Protect your home by fixing any leaky pipes or areas of standing water.
Keep all food in airtight containers.
Take out the trash more regularly.
2.) Spiders
While you may see more small spiders in the spring, they are all grown up by the fall, making them more noticeable. Fall is also mating season for spiders, making them more active. They are looking for a warm spot to build their webs to stay for the season.
Pro tip: Seal the bottoms of doors with weather-stripping, as this can be an easy entry point for spiders.
3.) Rodents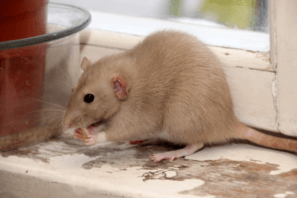 Like cockroaches, rodents need three things to survive- food, water, and shelter. Those essentials are much harder for them to find as we head into the fall and winter seasons. Mice and rats can find their way into cracks and holes smaller than you might think as long as it's leading them somewhere warm.
Pro tip: Do an inspection of your home or hire a professional to do one for you. Seal even the smallest holes, gaps, or cracks that you find.
These are just 3 of the common fall pests that you might find in your home. While pests are not intentionally out to be bothersome, they are, nevertheless, pests! No one wants to have to deal with them.
Contact Your Savannah and Surrounding Areas Pest Control Experts
If you are in the coastal Georgia area and find yourself invaded by unwanted pests this fall, call Yates-Astro. We have 6 locations throughout Southeast Georgia: Savannah, Statesboro, Rincon, Hinesville, Brunswick, and Richmond Hill. We have been protecting homes since 1928 and would love to help you protect yours!