If you are wondering if you need commercial pest control for your Georgia business, the answer is YES!
When you own a business in Georgia, you start by planning out everything you need to do to make that business a success, but adding pest control to that list may not cross your mind right away. Protecting your business includes more than just securing your finances and hiring a reliable staff. You also need commercial pest control, and here's why.
Why You Need Commercial Pest Control
Commercial pest control is necessary to maintain a safe and healthy environment for employees, customers, and visitors in a business setting. Pests such as rodents, insects, and other small animals can carry diseases and bacteria that can contaminate food, equipment, and surfaces in a commercial facility, leading to health hazards and potential legal liabilities.
Stay in Compliance
Depending on the industry, there are regulations and laws in place that require businesses to maintain a pest-free environment. Failure to comply with these regulations can result in fines and legal action. Make sure that you hire a pest control company certified in your state to meet regulation requirements.
Commercial Pest Control Protects Your Assets
Pests can cause damage to the physical structure of a building, which can be costly to repair. For example, termite activity is a common issue across Georgia and wreaks havoc within your walls before you even know they are there. Pests can also harm the reputation of a business by causing unpleasant odors and unsightly infestations that can drive away customers. Hiring a reputable pest control company protects your business assets, everything from inventory to customer retention.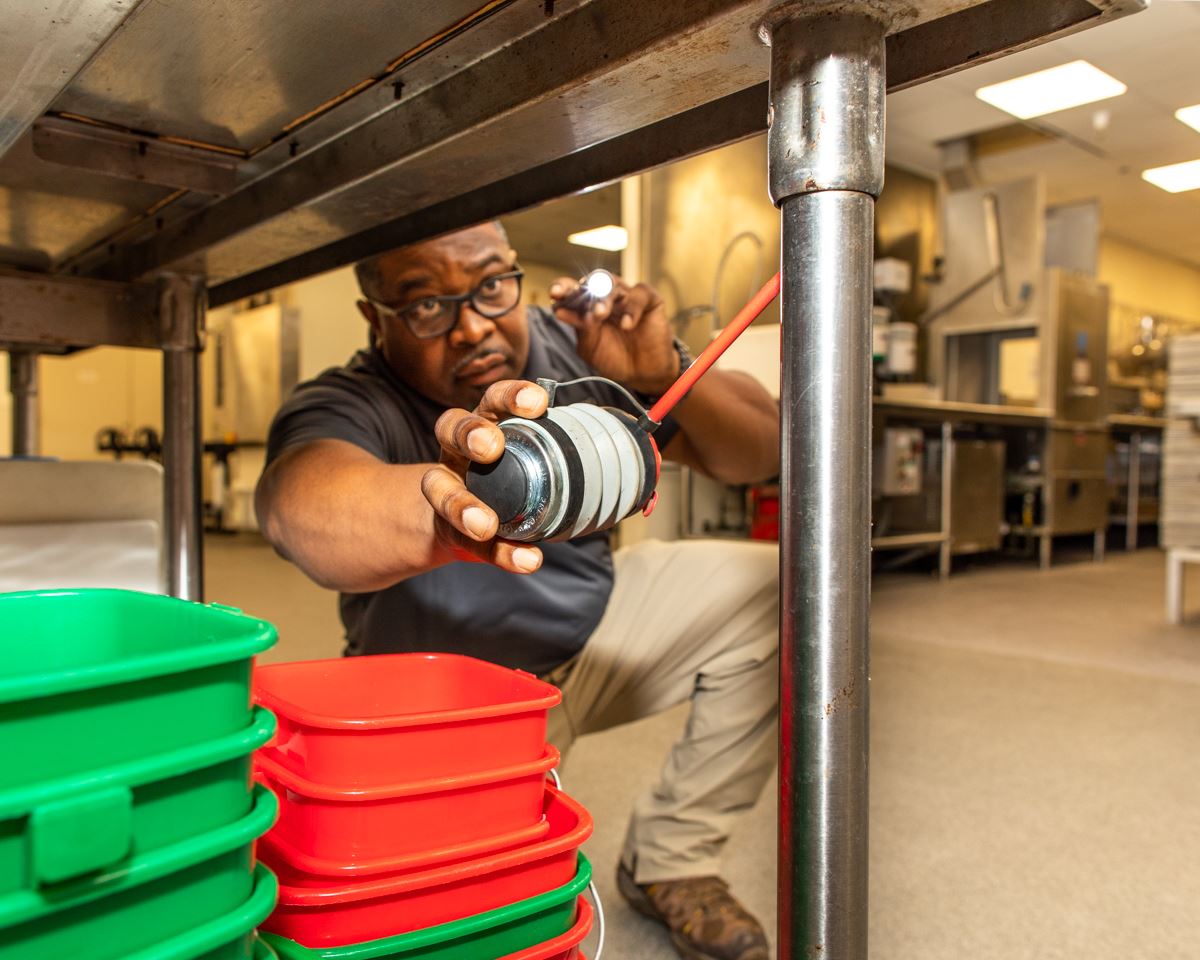 What will commercial pest control do?
Commercial pest control services help to prevent and control pest infestations by identifying and eliminating the root cause of the problem, implementing proactive prevention measures, and providing ongoing maintenance and monitoring to ensure long-term pest control. This can help businesses maintain a safe, healthy, and productive work environment while protecting their reputation and bottom line. Depending on the needs of your business, your pest control company will create a plan that works to ensure pests are not an issue you have to deal with, taking care of everything from rodents to roaches.
Things to Look for in a Pest Control Company
Here are a few things to look for when choosing a pest control company for your Georgia business:
Reputation

Number of years in business

Services offered

Value and plan options

Communication and customer service
Whether you are just starting a new business in Georgia or are noticing signs of pest activity in your well-established workplace, you need commercial pest control. It's an investment that pays dividends in peace of mind. Reach out to a pest control company in your area and start protecting what's important.
Commercial Pest Control in Southeast Georgia
Yates-Astro has been serving Savannah and Southeast Georgia businesses for almost 100 years. As industry experts, we take pride in helping local business owners create a safe and healthy place for employees and customers. We offer highly effective treatments with environmentally safe products. Contact us for a free estimate and let our commercial pest control services protect your Georgia business.